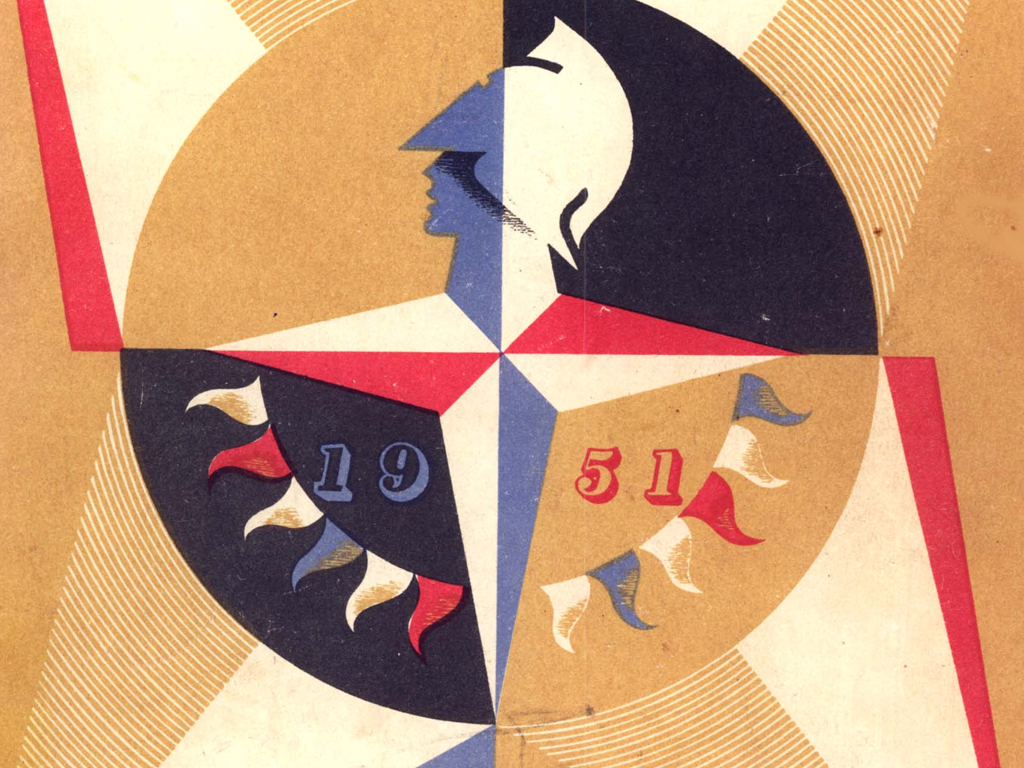 Described by the Labour deputy leader, Herbert Morrison, as a "tonic for the nation", the Festival of Britain set out to convey a sense of recovery and progress after the Second World War. The 1951 festival was a landmark for British design, and – due to the vision and energy of its employess together with the 'You've never had it so good' economy, it kickstarted a new boom period for Heal's, which continued long into the 1960s. 900 perforated chairs were produced for the Festival of Britain by AJ Milne for Heal's.
Furniture wasn't the only items Heal's exhibited at the Festival of Britain, there was also our
Heal's Fabrics
. Borne out of her husband
Robin Day
's need for a modern fabric in keeping with his furniture, in 1951 Lucienne Day created Calyx for the Festival of Britain. Initially, Tom Worthington was only lukewarm about the pattern. Lucienne recalls: "I had already designed a couple of things for Heal's, so I took the design for Calyx along to them. Tom Worthington said he would produce it for me but would only pay me half the usual fee of 20 guineas because he was certain they wouldn't sell a yard of it. Robin used it in his section and it was so popular that Heal's entered it for an award in New York that year. Calyx won." Over the next two decades, Lucienne went on to design more than 70 patterns for Heal's.